Massage At Home Treatments
RELAX TO REVITALISE
There has never been a time when employee wellbeing was so important.  Our Massage At Home treatments have been chosen for their health benefits in relieving stress and tension, decreasing blood pressure and creating a sense of overall wellness resulting in increased productivity.  A healthy workforce is a happy one.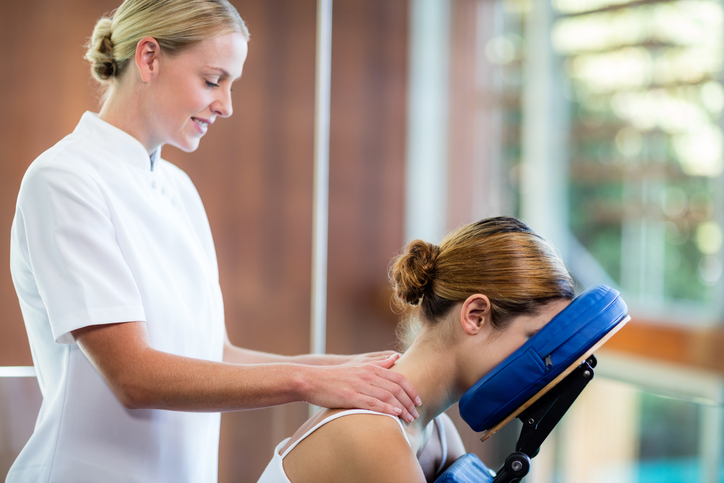 ON-SITE SEATED CHAIR MASSAGE
DE-STRESS & INVIGORATE
A stress relieving massage treatment that alleviates tension built up in the neck, shoulders and back.  Provided in an ergonomically designed chair, through clothing and without the use of oils.  Seated chair massage can help with repetitive strain injury, headaches and eye strain, increasing blood flow to the massaged acupressure points leaving your staff feeling refreshed.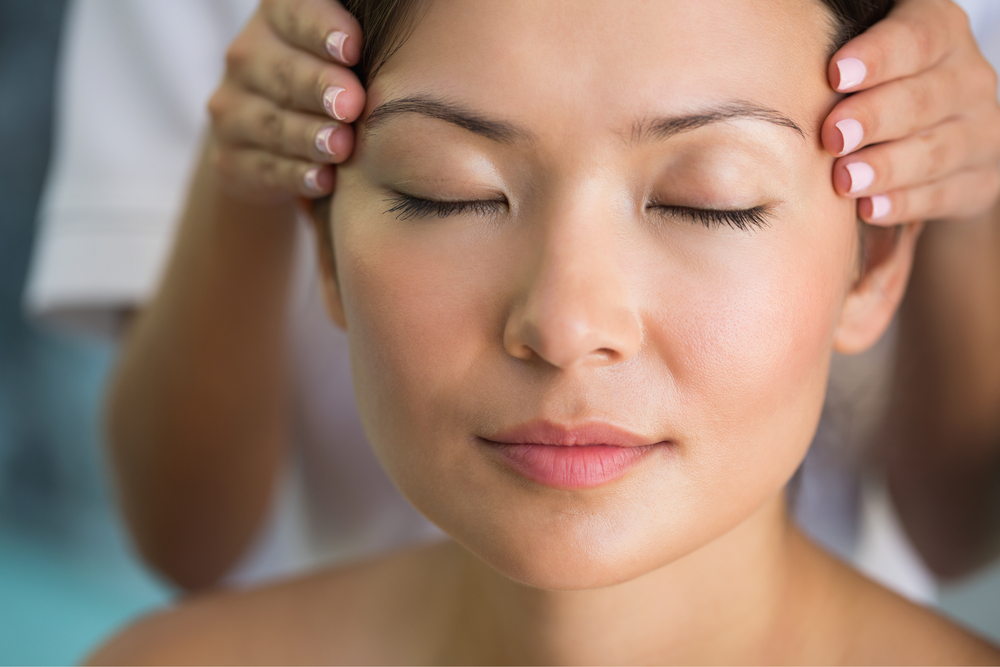 INDIAN HEAD MASSAGE
CALM & FOCUS THE MIND
Indian head massage is a relaxing holistic treatment that uses acupressure massage on the head, neck and shoulders to release stress, reduce tension and promote mental and physical wellbeing.  The treatment is calming and creates a feeling of increased concentration, energy and revitalisation.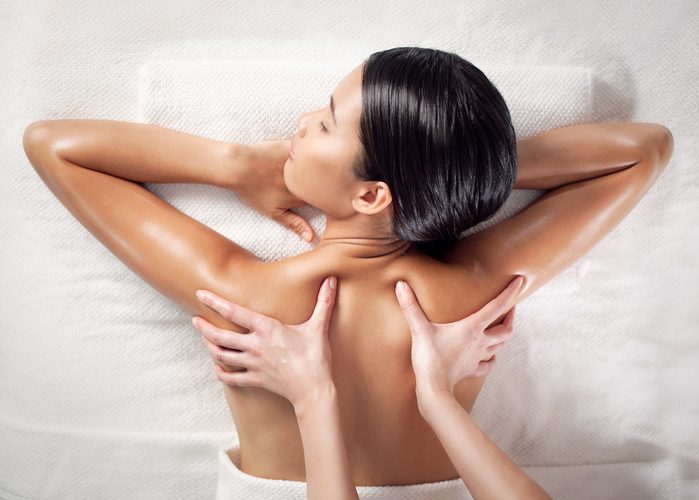 SOOTHING MASSAGE
RELEASE THE TENSION OF THE WORKING WEEk
A soothing massage lowers stress levels by releasing muscle tension and creating a sense of mental, physical and emotional wellbeing.  Treatments vary depending on the staff numbers.  From a relaxing back, neck and shoulder massage or a leg and foot massage through to a luxurious full body massage with an additional treatment creating the ultimate indulgence.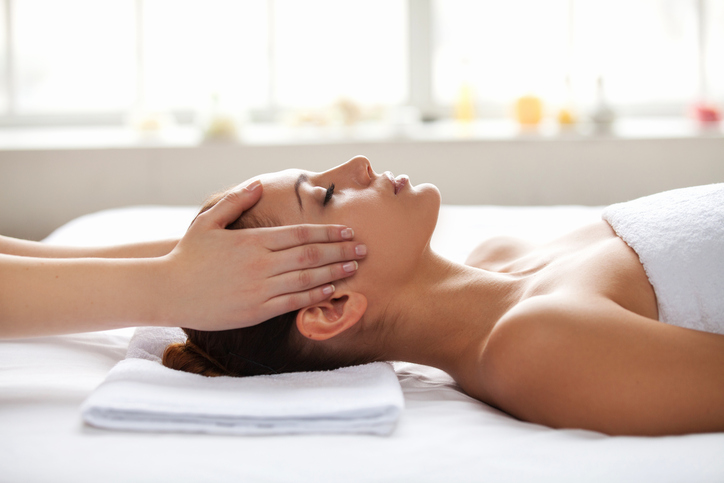 FACIAL + MASSAGE
A RELAXING FACIAL OR A stress relieving MASSAGE
Staff may use their time to receive either a relaxing facial or a massage or both if they have a longer treatment session.  The massage is easily adaptable to the time available from a short neck and shoulder massage to a luxurious full body massage. The facial may also be adapted according to the time booked.  A minimum time of 30 minutes will allow staff to choose between a mask or a facial massage, but when booked for longer, a full facial skin care treatment will be available.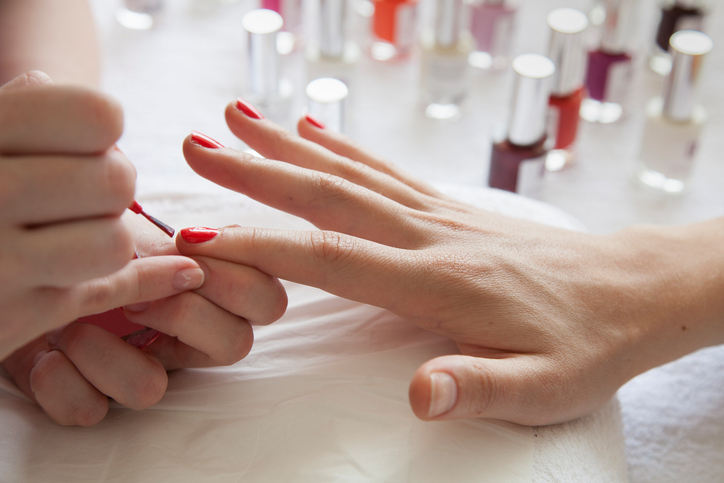 MANIS + PEDIS
SIT BACK & ENJOY A PAMPERING MANICURE OR PEDICURE
Taking time out for some pampering nail treatments is a luxury leaving nails shaped and polished and skin soft and smooth.  If staff are receiving 45 mins or over, they may choose to have a mini pedicure and mini manicure treatment, or use their time for a luxury manicure or pedicure. For shorter treatment times the time may be used for general hand or feet care or for a mini manicure/pedicure (a file, shape and polish).
Investing in the health and wellbeing of your staff is an investment in your business.  This year is proving to be full of challenges and with so much uncertainty comes anxiety.  We can help you support your staff through treatments in their home until they are able to return to the office.  Our therapists have all completed a health, safety and hygiene course for your protection so that you can continue to book with confidence.
A nationwide wellbeing solution
We've got the UK covered with our network of fully qualified and insured therapists committed to providing a friendly and professional experience. Our services are designed to reduce stress in the office or working from home and promote overall employee health and wellbeing.
Please contact us if your area is not listed, as below are just a selection of the areas we cover.