Workplace Therapies & Office Massage in manchester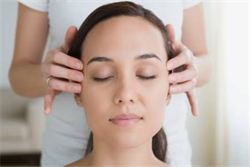 Many forward thinking companies are using office massage and therapeutic services to manage stress and aches and pains in the workplace.  A 15 minute seated office massage is enough to leave an employee feeling relaxed, revitalised and happier at work.
A Motivating Booster for Office Workers
Office based therapy days, whether taken as a 'one-off' or as part of regular employee wellbeing days, provide a great way to treat, reward, incentivise and motivate your hardworking staff.  From office pamper days to ongoing workplace therapy programmes we can offer a solution that works for you and your employees.
MARKETINg PROMOTIONS & corporate events
Under our Pamper Promotions brand, we can provide therapists for any of your marketing promotions and corporate event in and around the City of Manchester. Create a buzz, stand out from the crowd and create a lasting impression with your customers with treatments to pamper, indulge and invigorate.