Onsite office Massage & Workplace Therapies in Leeds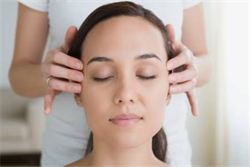 Tackling workplace stress is a major but worthwhile challenge.  We can provide a range of wellbeing therapy based stress management ideas for the modern office environment.  A 15 minute seated office massage may be just what your staff need to unwind and relax.
Motivating & Retaining Employees
A positive and calming office environment helps to motivate employees to achieve their goals leading to greater satisfaction at work and improved employee retention.
We can provide a range of wellbeing therapy treatments to your company in Leeds, from an Indian Head Massage or Seated Acupressure (Chair Massage) to pampering beauty therapies.  Motivate your staff with stress reducing workplace therapies suitable for the office environment.
MARKETINg, PROMOTIONS& corporate events
With our Pamper Promotions brand, we are able to provide therapists at your marketing and corporate events in and around the City of Leeds to create a memorable and lasting impression for your customers – be remembered, create a buzz, and stand out from the crowd.