Office Massage & Workplace Therapies in leicester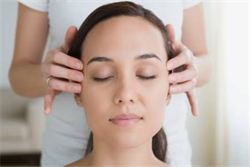 Stress at work and its affect on employee health can be tackled directly with office massage and therapeutic treatments enabling the employee to their job more effectively.  A therapy day brings immediate results and an ongoing programme of wellbeing days can help to alleviate long term workplace stress.
A Reward for Hardworking Staff
Our employees are working longer hours and are facing higher performance targets than ever before. A therapy based employee incentive or an office pamper day to reward a team are an affordable and effective way to ease the pressure from busy staff.
corporate EVENTS & marketing PROMOTIONS
With our Pamper Promotions brand, we are pleased to provide therapists at your marketing and corporate events in and around Leicester. Create a buzz, stand out from the crowd and be remembered for creating a memorable and lasting impression for your customers.