office Massage & Beauty Treatments in the Workplace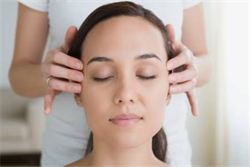 A 15 minute Indian Head Massage can help to re-balance an employee, leaving them de-stressed and motivated for the remainder of the working day.  We can provide a range of workplace therapies to your office in Norwich from beauty treatments to onsite massage.
Employee Motivation or Just a Chance to Relax
Office based therapies can be utilised as part of an ongoing programme to promote employee wellness or as special events to reward hardworking employees or teams.
MARKETINg, corporate EVENTS & PROMOTIONS
Using our Pamper Promotions brand, we can provide therapists for your marketing promotions and corporate events in and around Norwich.  Create a buzz, stand out from the crowd and leave a lasting impression with your customers by providing treatments to pamper, indulge and invigorate.