NEWCASTLE: ONSITE office CHAIR MASSAGE & WORKPLACE THERAPIES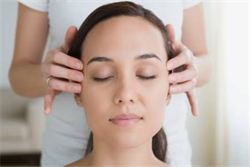 A 15 minute stress reducing seated office massage treatment is specifically designed for the office environment to give your employees maximum therapeutic benefit while causing minimum disruption to their working day.  We can create an oasis of tranquility among the hustle and bustle of office life.
A MOTIVATING & REWARDING EXPERIENCE
Employee therapy days or office massage or pamper days can provide an effective incentive for teams and employees which also benefits from being healthy, fun and relaxing for everyone involved.
MARKETING, corporate EVENTS & PROMOTIONS
Under our Pamper Promotions brand, we can provide therapists at your corporate event and marketing promotions in and around the City of Newcastle.  Create a buzz, stand out from the crowd and leave a lasting impression with your customers with treatments to pamper, indulge and invigorate.