Northampton: Office Massage & Workplace Therapy Solutions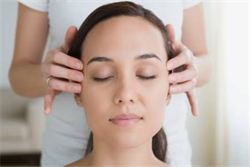 Therapies in the workplace can provide that much needed boost for staff.  Office massage is a great motivator for staff and a cost effective and easy to implement solution as part of a company's stress management strategy.
Taking Time to Relax & Re-charge
15 minutes can make all the difference, how often do we allow ourselves the time to relax, reflect and re-energise? From regular therapy days to the occasional office pampering treat, we can provide a range of effective workplace therapy solutions for the busy office worker.
PROMOTIONs, MARKETING & corporate EVENT 
Using our Pamper Promotions brand, we provide therapists for your corporate events, promotions and marketing in and around Northampton. Create a real buzz, stand out from the crowd and leave a lasting impression with your customers with treatments to pamper, indulge and invigorate.