Seated office Massage & Workplace Therapies in Edinburgh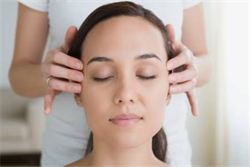 We can provide office massages together with a range of wellbeing therapy treatments to your company in Edinburgh, from an Indian Head Massage or Seated Acupressure (Chair Massage) to pampering beauty therapies. Motivate your staff with stress reducing workplace therapies that are ideal for the office environment.
motivate your staff
Office based therapy days, whether taken as a 'one-off' or as part of regular employee wellbeing days, provide a great way to reward and incentivise hardworking staff.  From office pamper days to ongoing therapy programmes we can offer a solution that works for you and your employees.
corporate EVENTS & MARKETING PROMOTIONS
Under our Pamper Promotions brand, we can provide therapists at your corporate events in and around the City of Edinburgh that will create a memorable and lasting impression for your customers – stand out from the crowd, create a buzz and be remembered.