Massage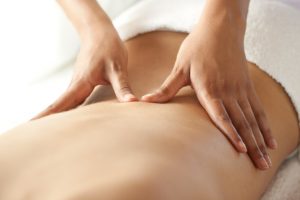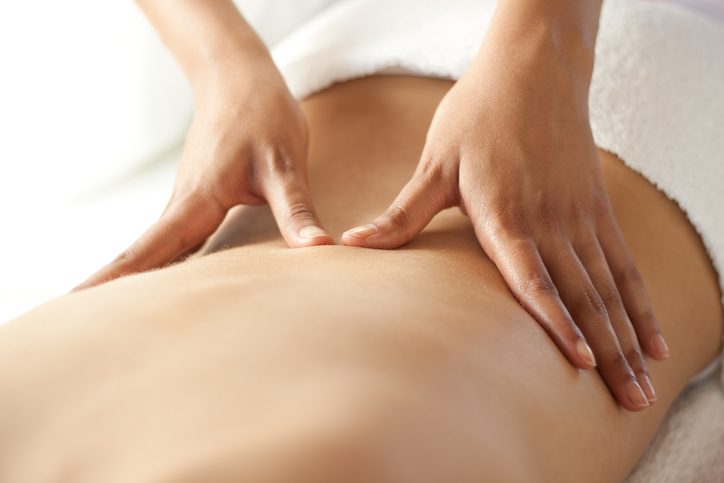 WHAT TO EXPECT:
The ultimate treatment for relaxation which can be tailored to meet your needs.  Ranging from a 15 minute neck and shoulder or leg and foot massage through to an indulgent full body massage lasting 60 minutes.  The treatment requires the removal of clothing and the use of massage oils or creams.
BENEFITS:
Massage relieves tension from sore muscles, improves circulation and breaks down the build up of toxins in the body.   A regular massage is particularly effective for identifying tensions before they become serious, improving overall awareness of physical and mental health.  A massage reduces mental stress and induces an overall feeling of wellness.
EQUIPMENT REQUIRED:
The treatment is given on a massage couch, your therapist will provide towels, oils and creams.  A 15 minute neck and shoulder massage can also be provided in a standard low back chair or a specialist on-site massage chair
ROOM REQUIRED:
For couch massage in the office a private room is required.  It is also essential that the room is warm and quiet for maximum benefit.  The couch is approximately 6 foot long and additional space is required to allow the therapist to move around comfortably.
RECOMMENDED TREATMENT LENGTHS:
We suggest the following treatment times for an effective massage treatment.
Full Body Massage – 45 mins to 60 mins
Back Neck and Shoulder Massage – 30 mins to 45 mins
Neck and Shoulder Massage – 15 mins to 30 mins
Leg and Foot massage – 15 mins to 30 mins.
EVENT SUITABILITY:
Massage in the office is suitable where a private room is available.  Couch massage can also be performed at public events provided the client feels at ease.  Alternative treatments would be Indian Head Massage or On-site Massage.