Reflexology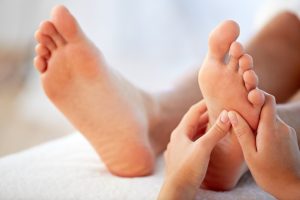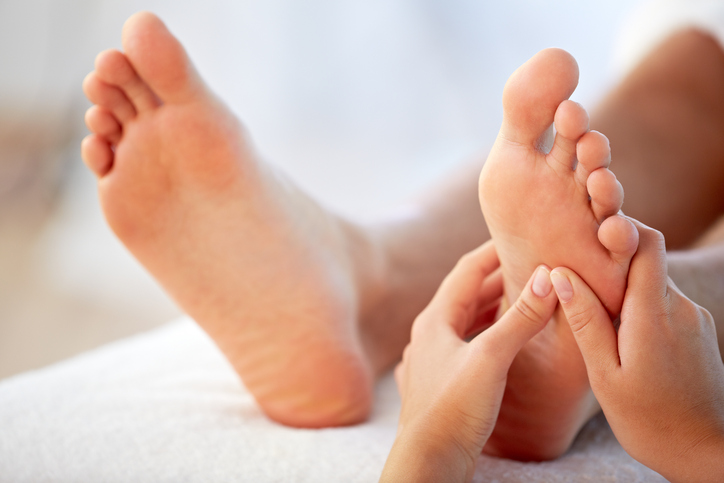 WHAT TO EXPECT:
This relaxing treatment ranges from a 15 minute taster to an indulgent 60 minute treatment.  The Reflexologist will apply pressure using their thumbs to areas of the feet (or occasionally hands) and work along holistic principles aiming to treat your body and mind, leaving with you with an overall sense of wellbeing.
BENEFITS:
A Reflexology treatment will enable you to relax and unwind inducing a sense of balance and wellbeing.
EQUIPMENT REQUIRED:
Reflexology is usually provided on a standard massage couch or an otherwise suitable chair supplied by the therapist. The Reflexologist may require a standard chair so they may be seated at the foot of the massage couch.
ROOM REQUIRED:
The couch is around 6 foot long and space is required for the therapist to sit at the foot of the couch. A quiet and private room is recommended, however the treatment can be performed in more public areas as only feet are exposed.
RECOMMENDED TREATMENT LENGTHS:
A minimum of 15 minutes is recommended for a 'taster' reflexology at events, although treatments can extend through to an indulgent 60 minutes, we can tailor timings to your requirements.
EVENT SUITABILITY:
Reflexology can be taken as a 'one off' as a 'taster' treatment   Reflexology is therefore ideal as a regular employee wellness treatment and is also a popular choice for employee fun days and events.