Pedicures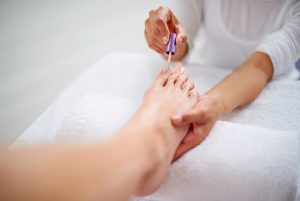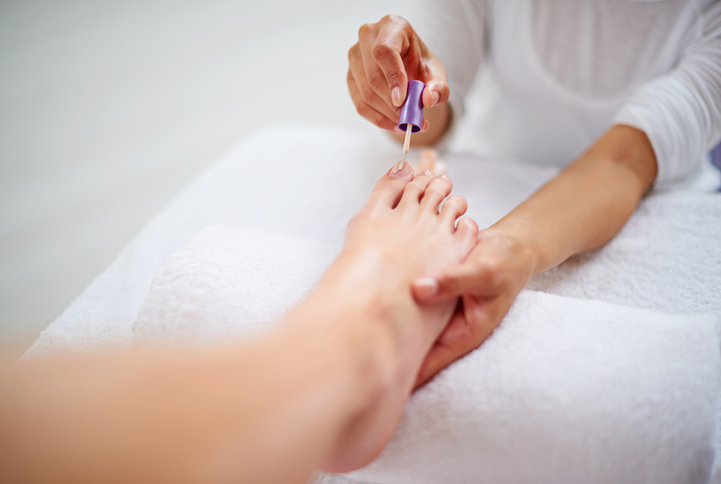 WHAT TO EXPECT:
A professional pedicure can be tailored to fit in with your event ranging from a 15 minute file, shape and polish up to a 45 minute indulgent treatment which includes cuticle work, complete nail shaping, exfoliation, leg and foot massage and finished with a standard polish of your choice.
EQUIPMENT REQUIRED:
A flexible treatment which can be given anywhere there is space for two standard chairs.  Your therapist will provide protective covering and nail polishes.
RECOMMENDED TREATMENT LENGTHS:
The pedicure is quite an involved treatment, especially if the feet and nails have not been treated recently.  Providing your feet and nails are clean and well kept, our 15 minute option gives you a quick file, shape and polish.  For a result with lasting quality we recommend either a 30 or 45 minute treatment.
EVENT SUITABILITY:
Pedicures are suitable for office pamper days or as part of an ongoing programme for the provision of beauty treatments in the office.  Due to the time involved in pedicures they do not tend to be practically suited for public events where manicures, seated massage and Indian head massage may be more appropriate.  However, we would be happy to provide pedicures as part of any event.