facials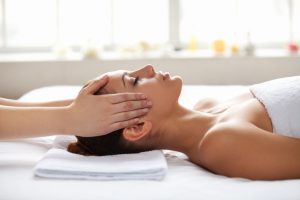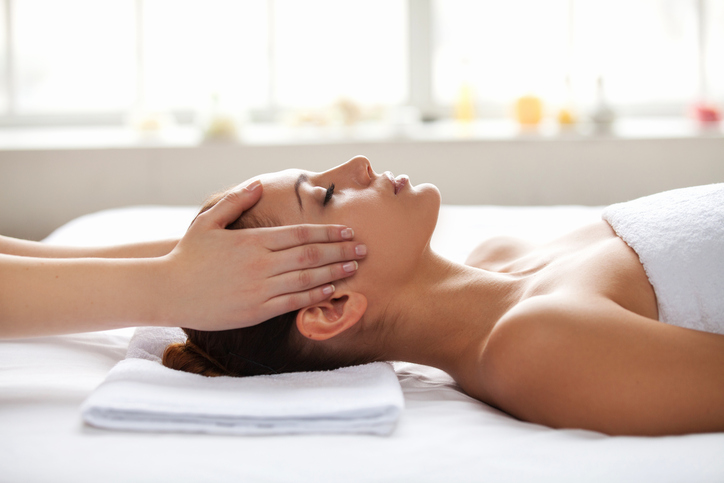 WHAT TO EXPECT:
A facial treatment is more than just a mask and moisturiser, it includes a thorough cleanse and tone together with an invigorating massage of the face and neck.  The treatment takes place on a couch where you can relax and unwind.
BENEFITS:
The facial is rejuvenating, leaving the client feeling a wonderful sense of being cared for. The treatment can be as relaxing as a massage, if not more so and relaxes the mind.
EQUIPMENT REQUIRED:
The beauty therapist performs a facial on a beauty couch providing maximum comfort. The therapist also supplies creams, masks, towels and associated products.  A standard chair may be required for the therapist to work from.
ROOM REQUIRED:
A quiet and private room is required although the treatment may be performed in a more public area if required.  As the treatment may involve the partial removal of clothes, this should be considered when selecting a treatment area.  The beauty couch is around 6 foot long and the therapist must have room to move comfortably around.
RECOMMENDED TREATMENT LENGTHS:
Treatment lengths for facials are from 30 minutes to 45 minutes. Certain facial procedures will be skipped within the shorter 30 minute treatments as agreed in a pre-treatment consultation with the therapist.
EVENT SUITABILITY:
Facials are recommended for office pamper days, ongoing office based beauty therapy programmes and events where adequate time and space is available for effective treatments.