Promotions On-Site Massage
On-site Massage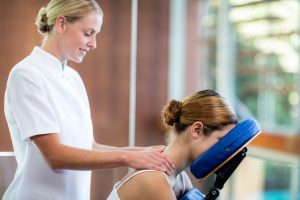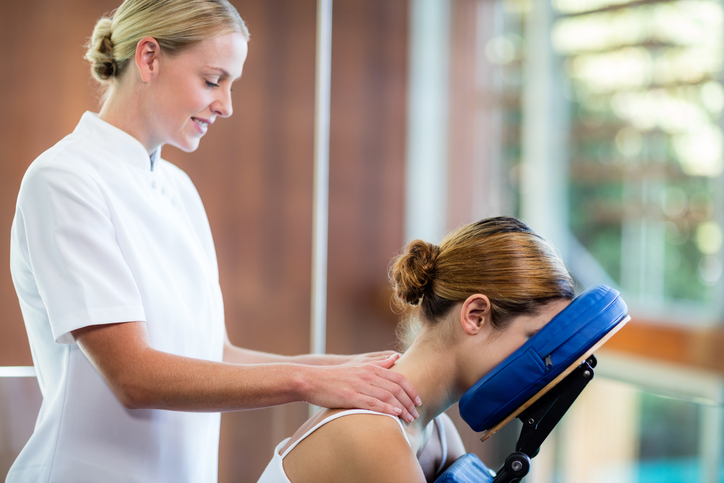 WHAT TO EXPECT:
The Seated Chair Massage is a calming treatment designed to awaken and invigorate leaving you feeling revitalised.  Treatment times start from a 5 minute pick me up.
EVENT SUITABILITY:
The seated chair massage or acupressure massage is suitable for all kinds of events, exhibitions and promotional events, conferences and meetings.
EQUIPMENT REQUIRED:
Seated Massage is performed in a comfortable ergonomic massage chair, designed to maximise relaxation.  Chair massage does not involve the removal of clothes so can be provided anywhere. The massage chair itself takes up the space of a standard chair, however there should be space around the chair for the therapist to move around.
RECOMMENDED TREATMENT LENGTHS:
A 15 minute treatment is the most popular chair massage treatment length. The treatment can scale down to 5 minutes for larger event.  To enhance the quality of your experience a 5 minute change-over is scheduled between each treatment.