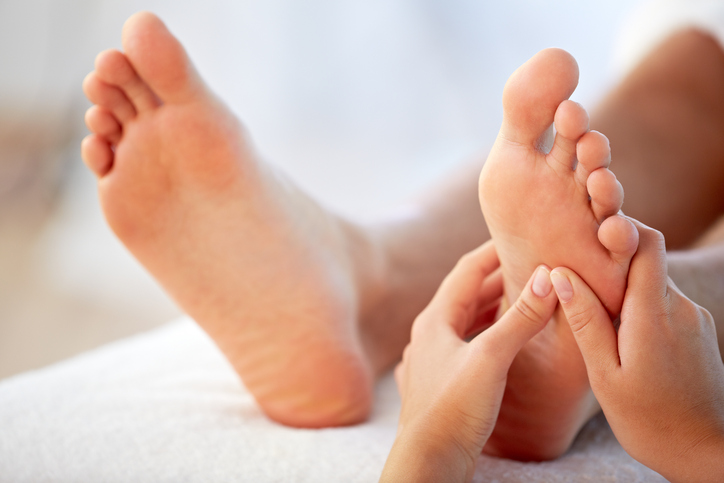 THE TREATMENT
Reflexology is a holistic treatment that stimulates certain regions on the feet and or hands which are said to mirror organs within the body.  This relaxing treatment ranges from a 30 minute taster to an indulgent 60 minute treatment leaving you with an overall sense of wellness.
ROOM AND EQUIPMENT
Reflexology is a relaxing treatment ideally suited to a bedroom or another quiet part of the house. It is likely to take place on a massage/beauty couch (approx. 6 foot long) with your therapist sat at the foot of the bed. Your reflexologist may ask for a standard chair so they can sit at the foot of the couch.
Some therapists may apply the treatment with the client sitting in a chair, depending on the other treatments they may be offering that day, the environment, and their own personal working preferences.