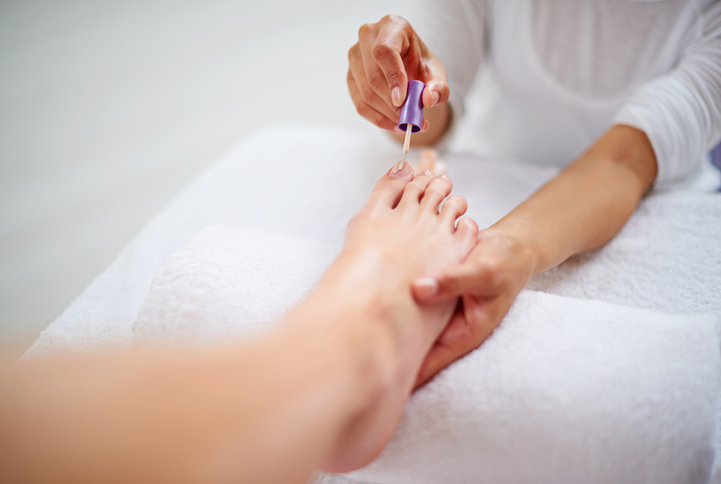 MINI PEDICURE
30 MINUTES
A relaxing conditioning treatment, including foot massage, cuticle work, cutting and shaping of the nails and finishing with a standard polish of your choice.
LUXURY PEDICURe
45 MINUTES
An essential for ultimate relaxation. This Pedicure includes a foot spa, complete nail shaping, cuticle treatment and exfoliation, your legs and feet are massaged and soothed. Nails are polished with a colour of your choice using standard polish.
Should your guests prefer gel nails or a French polish finish, please check our availability with your Party Representative when choosing your pedicure.  There would be an additional charge of £7 per guest for these treatments.
PREPARATION
It is recommended that your feet and nails are clean prior to your pedicure treatment and pre-existing polish removed. This will allow the therapist to pay maximum attention to your nails and feet.
ROOM & EQUIPMENT
A pedicure treatment requires two standard chairs and your therapist will bring a full range of tools and polishes and a foot spa if required. Access to electricity and water may be required for the foot spa.