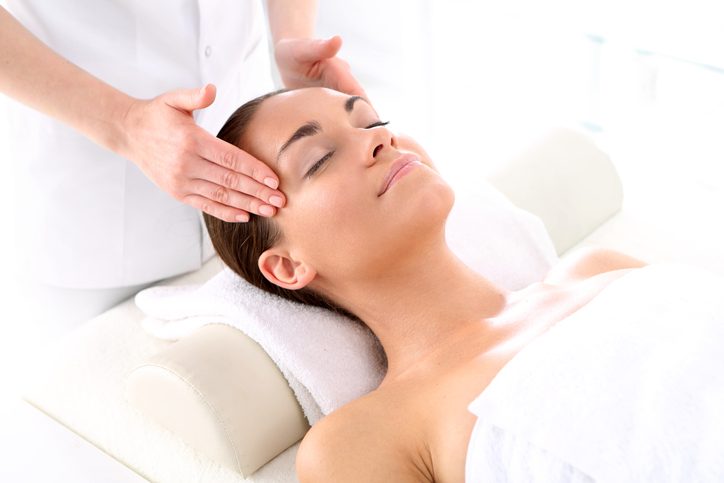 MINI FACIAL
30 MINUTES
A revitalising treatment for the face, individually tailored to your skin type the mini facial can include a cleanse, tone, mask and moisturiser or cleanse, tone and massage.
LUXURY FACIAl
45 MINUTES
An indulgent treatment including a cleanse, tone, massage, mask and moisturiser.  A wonderfully relaxing and rejuvenating treatment.
GET THE MOST FROM YOUR FACIAL
We recommend that any make-up and jewellery is removed prior to your treatment.  It is helpful if you could advise us about any pre-existing skin conditions or allergies and you will also be asked about these by your therapist.
ROOM & EQUIPMENT
Facials are provided on a beauty couch which is approximately 6 feet long, there also needs to be space at the head of the couch for the therapist to work.  Facials are provided in a quiet area, such as a bedroom so you receive the most relaxing treatment.
Beauty couches can be heavy and a little awkward to carry so please bear this in mind if you have stairs that are difficult to negotiate, a downstairs room may be more appropriate.
PRODUCTS USED
Our therapists use good quality products for their treatments and are trained in a specific product range.  If you have a particular preference for certain products then please mention this when booking so we can confirm availability.