Hen Nights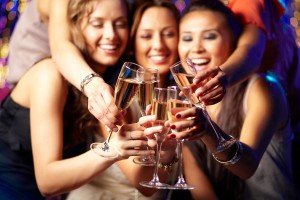 a pamper party ON YOUR HEN NIGHT
Let us bring the spa to you for a more sophisticated Hen Night in the comfort of your home.  You can catch up with friends and enjoy beauty and massage treatments to feel totally pampered.
Our Pamper Parties last up to 4 hours.  Prices depend on the package chosen and the number of guests and tend to be much cheaper than a Hen Night out on the town.
Express from £29 pp  Chill-Out from £38 pp   Indulgence from £52 pp
ORGANISING YOUR HEN NIGHT
It is useful to have a designated organiser to collect payments and confirm guests and we provide an online system to help you to manage invitations. Once a guest is invited they can log in to select their own treatments. The organiser can monitor the process and email any guests to choose treatments.
One of our friendly Party Representatives will give you any help you need and will prepare a schedule for your party so everyone knows what's going on, ensuring everything runs smoothly at your Party.
IDEAS FOR YOUR HEN NIGHT
We have partnered with ThirtyFifty wine tasting and Butlers in the Buff for many years providing additional activities to bring you more ideas for your Hen Nights at home.
FAQS
Our Pamper Parties page provides details of our packages and we have an FAQs section covering commonly asked questions.